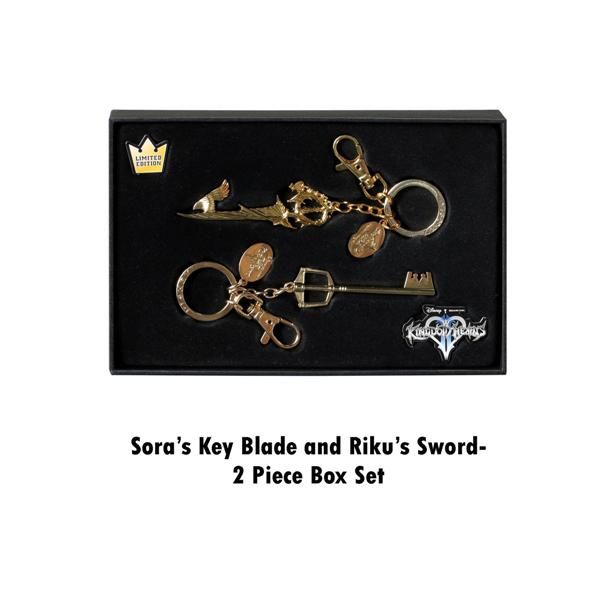 Fans of Kingdom Hearts will love this Gold Riku Sword and Sora?s Key Blade - Two Piece Box Set. It comes in a black case so you can keep it in your display case or show it off on your desk. Get one of these sets and you will hold the power of the key blade and Riku?s sword.
The items are replicas or the Sora Key Blade and Riku?s Sword!
There are only 500 in existence, be sure to get one for yourself!
Made of Zinc Alloy.
Booth 3645
$20.00 Retail Price